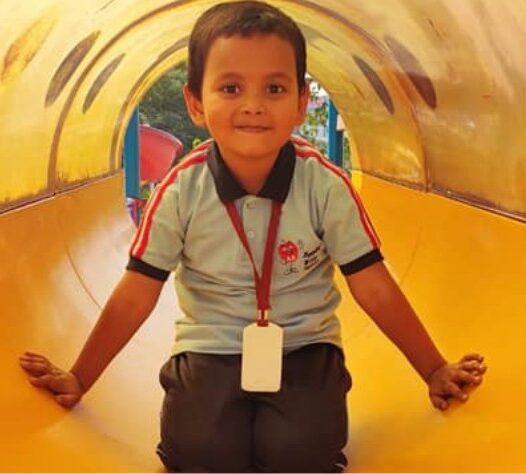 Age Group:         2.5 yrs – 3.5 yrs
Duration :            2.5 hours per day
At early childhood quality education plays vital role in overall development of child.
At Apple bite preschool, the nursery curriculum sets the pace for active learning through various fun filled activities.
In Nursery, children are engaged in school readiness activities such as reading, writing, counting, number recognition and problem solving in a fun filled manner.
Key Areas in Nursery Curriculum
Gross motor – jumping, hopping, balance on one foot
Fine motor – Managing colouring work independently, pre- writing skills,
Sensory – seeing, hearing, tasting, touching, and smelling
Language – communication in sentences, introduction of phonetics
Math / Cognitive – pattern and shape recognition, numerical language
Social / Emotional – making friends, sharing, caring
Life skills : developing positive self image, respecting others
Music : Independently singing / reciting singing along with others
Activities Involved
Free play learning stations
Story time
Role plays
Circle Time
Sensorial activities
Sing along – Rhyme time
Art and craft
Audio Visual learning
Special days (concept and theme related)
Festival celebrations
Field trips