Welcome to Apple Bite Preschool
At Apple Bite Preschool we work towards exploring inner potential of each child firmly believing that each child is different from other. Our goal is to nurture their curiosity and guide them to explore different things, also help them to acquire skills and instill the joy of learning which would act as the foundation for rest of their career. Our programme incorporate an integrated curriculum that promotes learning through music, arts, crafts, drama, dance, small projects, computer activities, field trips, outdoor games and various allied activities. Apple Bite Preschool with its innovative approach will certainly lay a firm foundation for your kids forth coming illustrious career.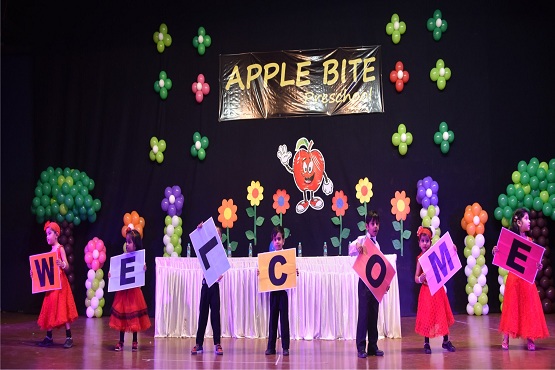 We believe in educating children to be world citizens, devoid of prejudices, and honest to themselves. We challenge them to learn with pleasure and achieve perfection in whatever they do, preparing themselves for a future of their choice as proud Indians
"The Mission of Apple Bite Preschool is to help young minds grow and learn in a harmonious environment resulting in the all-round development of the child".
Research shows that half of a child's adult intelligence is formed during the first four years of his life. Thus, the environment during this most formative and impressionable period must provide the experience for physical, intellectual, aesthetic, emotional, spiritual and social development of the child.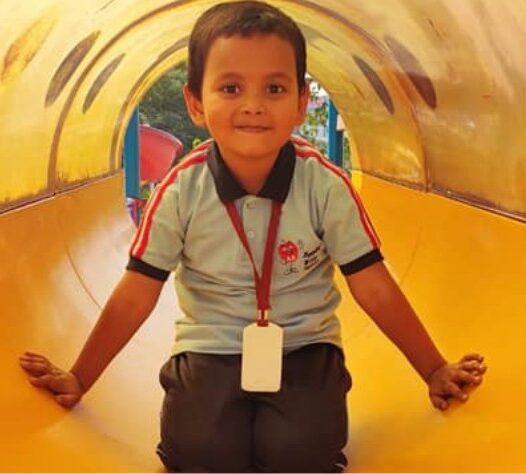 Our vision is to provide a learning environment that encourages children to bring out the best in them to create a liking towards learning, enhance creativity and illuminate their intellect in many different ways.
To provide Value based Quality Education so that our pupils grow aesthetically rich and are intellectually aware of their dynamic world. To strengthen their basic foundation and allow their latent talent to develop fully.
Our aim is to help a child realize his/her inner strength and give them a conducive environment to grow & evolve as a good social being and a global citizen. To provide an academic environment that treats each child as a unique individual and develops him/her to the maximum potential!
To promote the personal/social development of students in a safe, inclusive learning environment; school counselors will provide individual and/or small group counseling, room guidance, prevention education and student–centered.
To provide a foundation for students to understand their interests, abilities and challenges; school counselors will provide prevention education, individual/small group counseling, room guidance and student-centered interventions.
Focus on development of knowledge and skills necessary for Primary school, the workforce and post-secondary options.