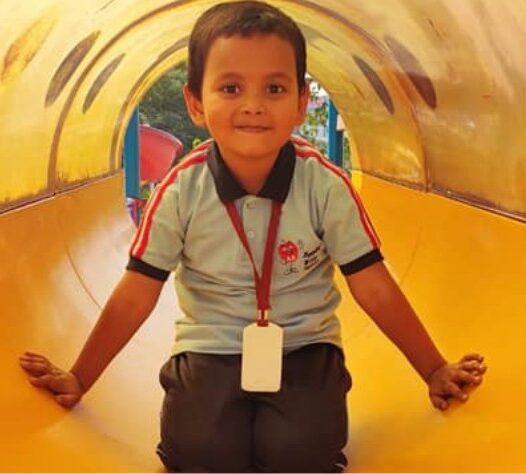 Junior K.G.:         3.5 years to 4.5 Years
Duration:             3.5 hours per day
At this age children are inquisive, seek answers, interact with other children and also with parents.
This age is a transition phase of a kid from preschool to kindergarten where children expand their knowledge.
At Apple Bite preschool, the Junior KG curriculum ensures smooth transition of a child with meaningful and progressive learning experience. The age appropriate activity based curriculum increases knowledge of a child in area of language, numbers, general knowledge, music, art and drawing.
Key areas in Junior KG Curriculum
Language – Writing of the alphabet, Introduction to grammar, story telling
Math / Cognitive – Number concepts, Estimation, differentiation and classification of objects
Fine motor / art – Good pincer grip, write independently, free hand drawing
Social skills : learning socially acceptable behaviour
Life skills : Understanding transitions and routines
Music : Creating awareness of music as a part of daily life
Activities Involved
Story time
Role plays
Activity time (on concepts and themes)
Rhyme time
Art and craft
Audio Visual learning
Special days (concept and theme related)
Festival celebrations
Field trips